<< previous
next >>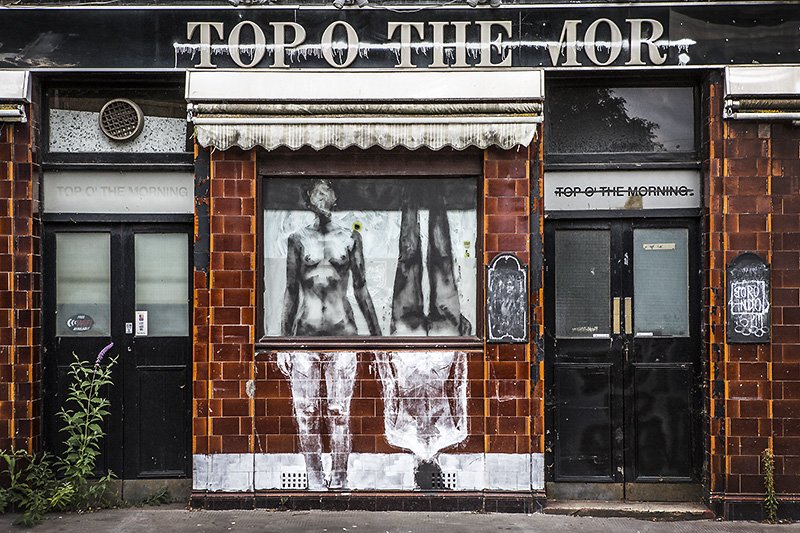 TOP O THE NOR

TOP O THE MORNING (NOW)
took mr.bunny for a romp in victoria park, but found it difficult to find dog owners willing to let mr.bunny play with their dogs.
did some necessary shopping in a mall, which made me feel bad about myself...but i hate malls worse than i hate myself, so…
took naproxen and slept through lunchtime.
met the tawfiq with cheboy and mr.bunny, back in victoria park in the later afternoon.
couldn't let mr.bunny off the lead or he'd decimate all the nice picnics that were being had.
swopped stylist the tawfiq for rockstar abrar and had dinner at the royal inn on the park.
mr.bunny is very popular with young ladies who gravitate towards him.
mr.bunny is not interested in the attention of young ladies: he is only interested in FOOD.
cheboy asks if he can borrow mr.bunny.
<< previous
next >>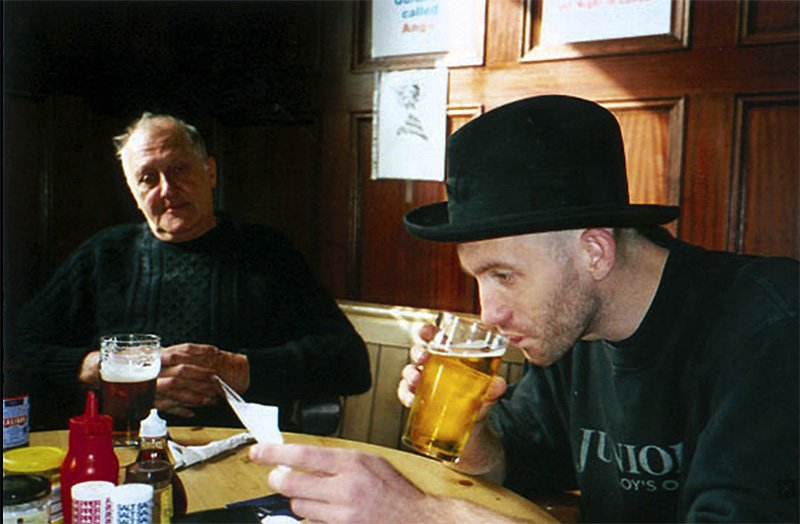 regi-mental and some fool in top of the morning

TOP O THE MORNING (THEN) CIRCA 2001
the first and last time i ate or drank in the 'top o the morning' pub on victoria park
took regimental for lunch.
i'm wearing my much loved (and worn) old 'junior boys own' sweatshirt.
regimental was a hackney wick OG: born and bred.
me and his brother were the only two people at his funeral
and i was the only one not bitching about being there.