<< previous
next >>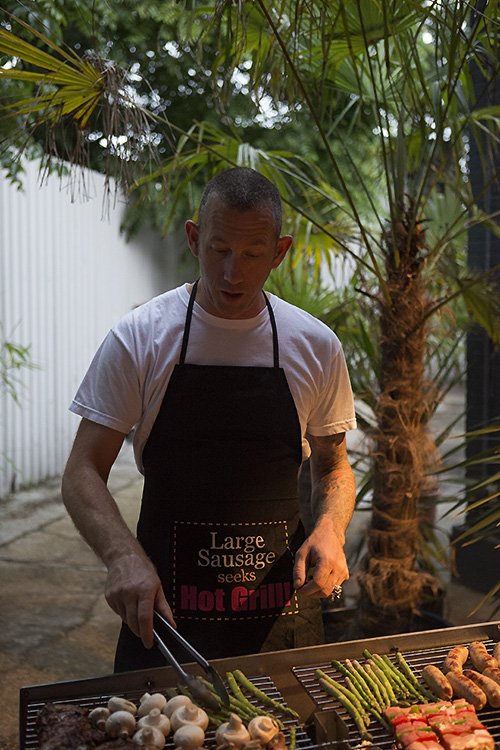 LARGE sausage seeks hot grill

DTT with mr. bunny for some me tings
the new bow bunker table and benches for our swimsuit outside area was delivered.
it's made of reclaimed victorian factory joists, to my/ mrs.perou's design.
lunch with eizo colin, on the roof of shoreditch house
i skipped bread and morphine today, and celebrated with a cider
decided to have an impromptu BBQ / football night (in the rain) for some of the nearest, at the tropical paradise that is the bow bunker ('an oasis in bow')
i have NO interest in football most of the time which is true for 7/9ths of the people that came over to watch it last night.
but we do like a world cup.
my spanish lady friend bought me an inappropriate apron from poundland.
<< previous
next >>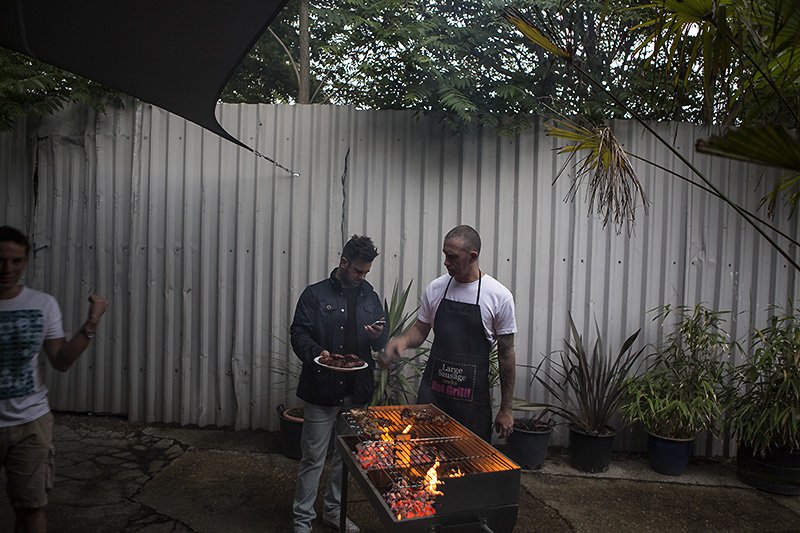 (photos: mark sherratt)
it was a tremendously entertaining match of the ball kicked by feet.
ze germans SMASHED brazil in a 7-1 victory